₨11,500
Display: 1.62", AMOLED Touch Display
Mode: Always on Mode
Resolution: 192 x 490 Pixels (Tempered glass with anti-fingerprint coating)
Fitness Mode: 110+ fitness modes
Workout Analysis: VO₂ max Professional workout analysis
In stock
Compare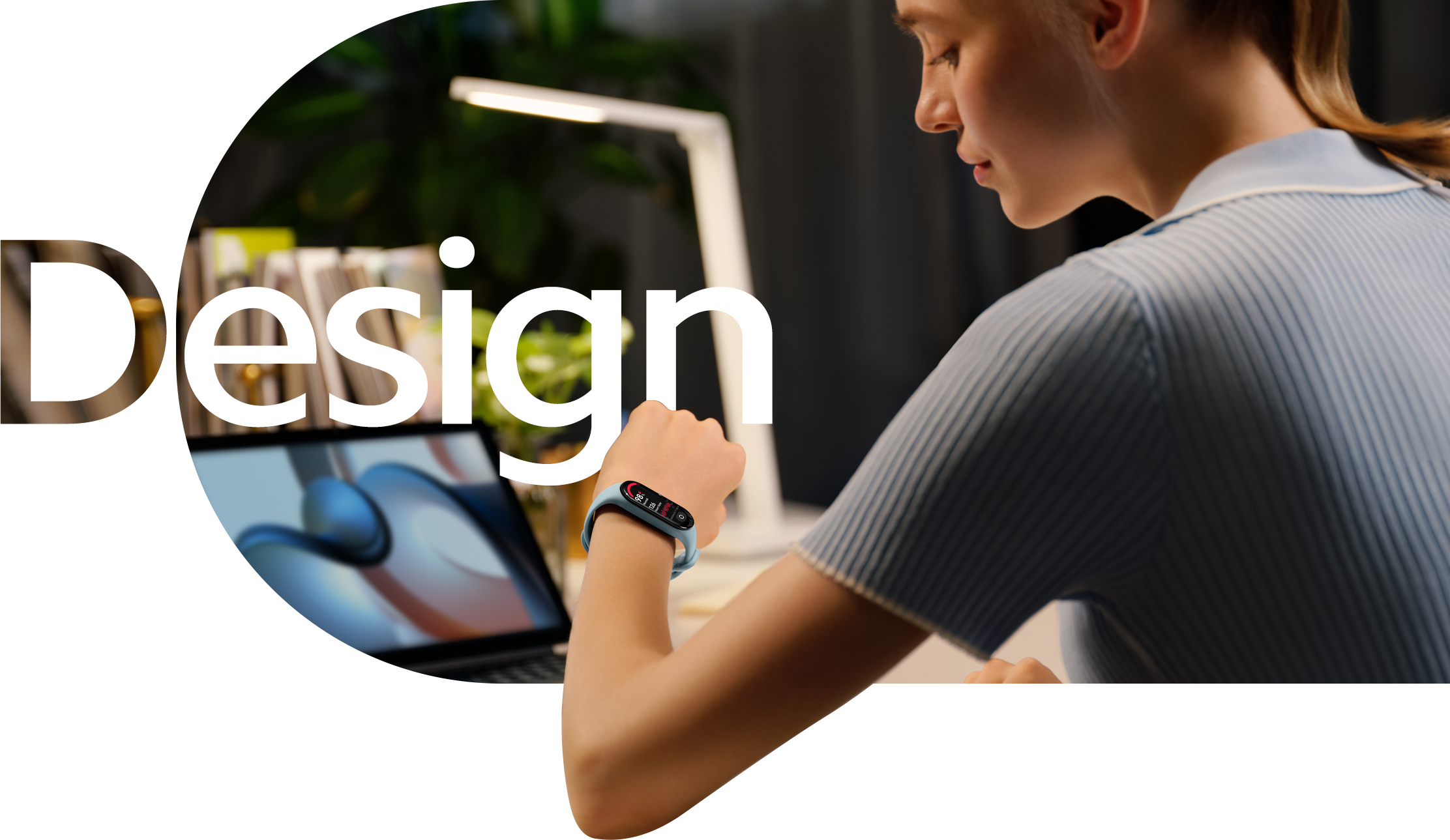 1.62" AMOLED Display
The magnificent large AMOLED display debuts on your wrist, making it easy for you to read and control. Everything is presented in detail at high resolution. Even better, thanks to always-on mode, you can read date and time without lifting your wrist or using your fingers.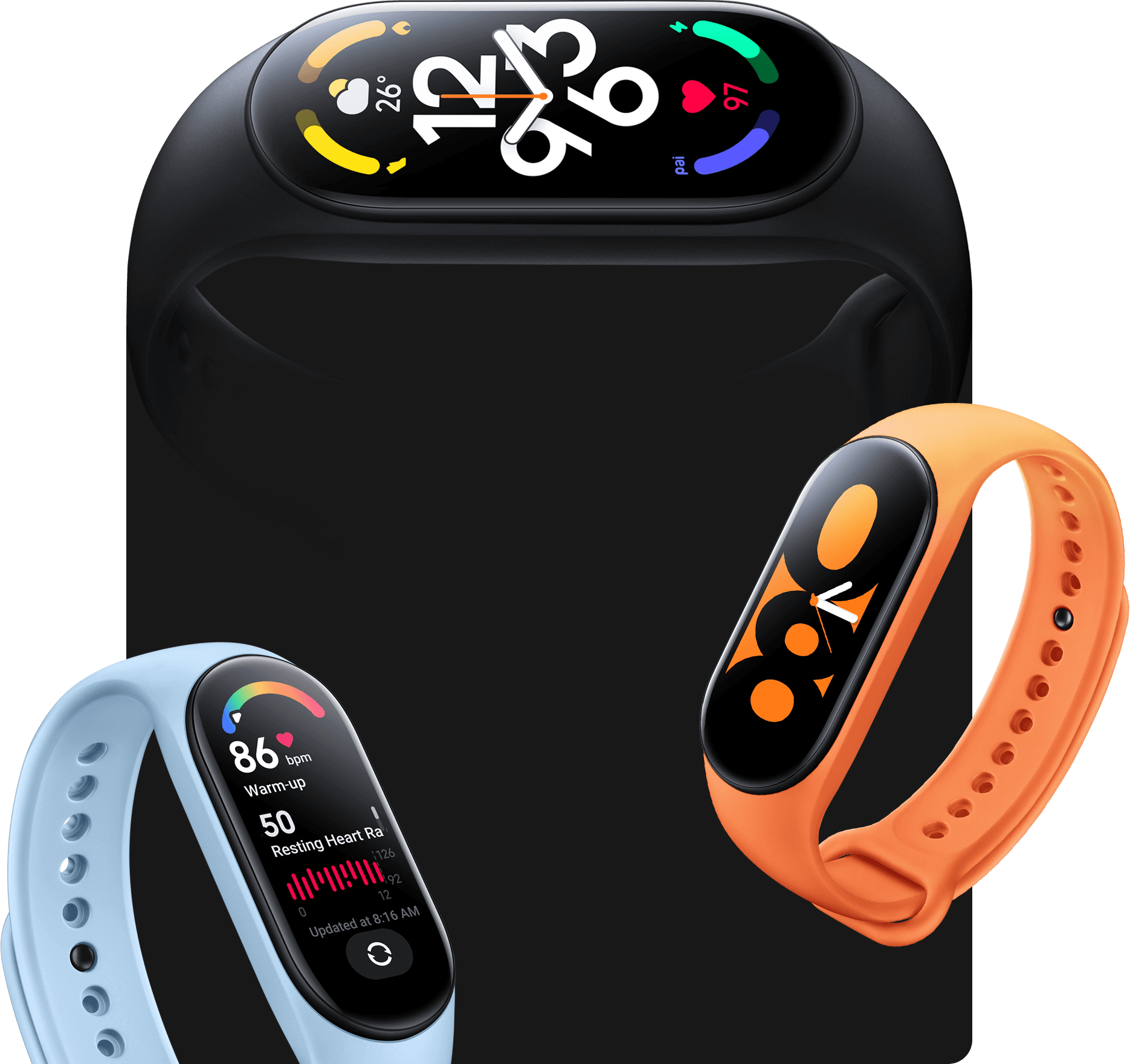 100+ Dynamic Band Faces
With more advanced graphic rendering and smoother animation effects, both the exclusive dynamic band faces and the customlized ones become superior. Your favorite from your album is always on for you with AOD always-on mode.

Supprts 110+ Sports Modes
A wide varity of sports modes help you keep a track of the burned calories, heart rate changes, and workout durations.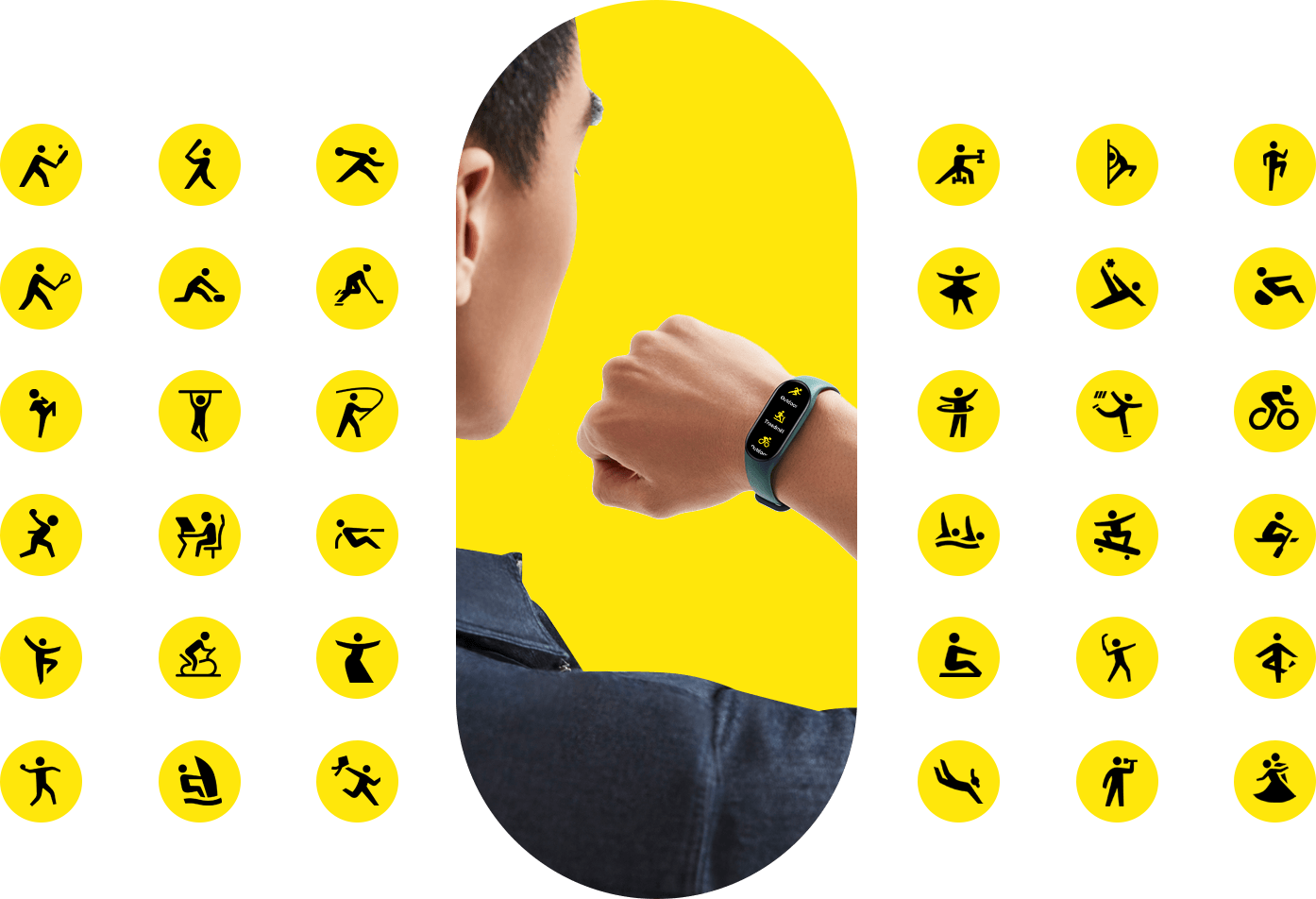 With typical usage mode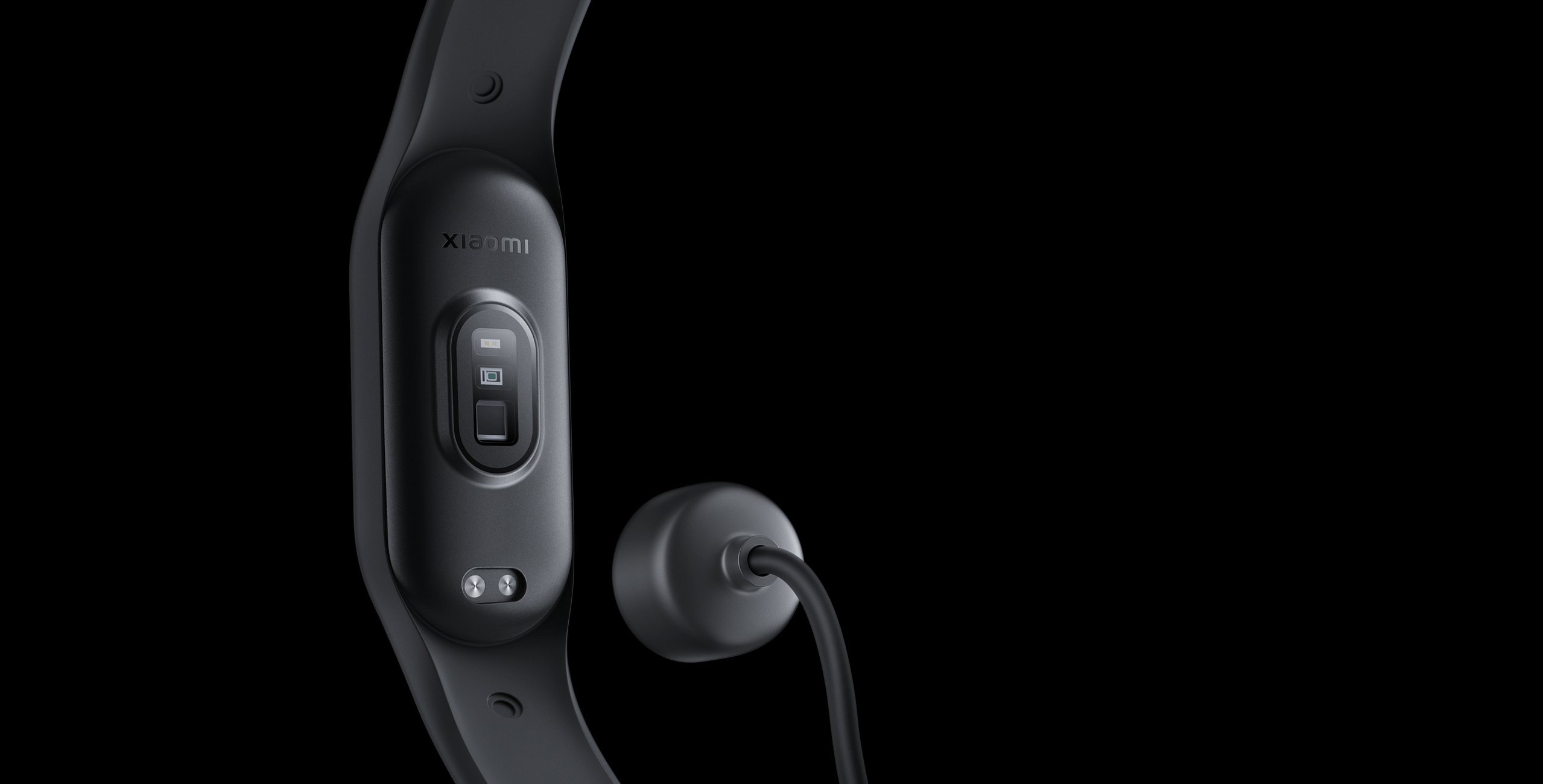 Specification:
Dimensions:
46.5 mm x 20.7 mm x 12.25 mm
Height, width and thickness dimensions exclude the strap and protrusions
Band Strap:
Strap buckle: aluminium alloy
Display:
1.62 inch AMOLED Touch Display
Resolution:     
192 x 490 pixels,326 PPI
Brightness:
up to 500 nits, adjustable
Tempered glass with anti-fingerprint coating
Band faces:
Approximately 25% larger visable area* *The visable area of the Xiaomi Smart Band 7 is approximately 25% larger compared to Mi Smart Band 6. Data obtained from Huami Labs.
Sensors:
High precision 6-axis sensor and PPG heart rate sensor 6-axis sensor: Low power-consumption 3-axis accelerometer and 3-axis gyroscope PPG heart rate sensor
Charging time:
Typical use time:
Capacity:
Fitness:
5 auto detection modes: outdoor running, walking, treadmill, rowing machine, elliptical
Other features:
Health
SpO₂ tracking:
The SpO₂ feature is not intended for diagnosis, prevention, monitoring, prediction, prognosis of any disease, investigation of physiological processes or any other medical purpose. All data and tracking should be used for well-being and personal reference only. If you feel uncomfortable, please rely on professional medical devices or consult a doctor for assistance.
Sleep tracking (deep sleep, light sleep, REM and naps)
Sleep breathing quality tracking
Female health tracking:
This feature should not be used or relied on for any medical purposes. It may not accurately predict your menstrual cycles or related information. All data and tracking should be used for personal reference only.
Stress monitoring, breathing exercises PAI (Personal Activity Intelligence
App:
Bluetooth:
Operating system:
Android 6.0 or higher, iOS 10 or higher
System language:
English, German, Italian, French, Spanish, Russian, Traditional Chinese/Simple Chinese and more.
Packing list:
Band body ×1
Band strap ×1
Dedicated charging cable ×1
User manual ×1