Samsung Galaxy Watch 5 44mm Sapphire
₨58,500
Counts your sheep for you
Bioelectrical Impedance Analysis Sensor
Water Protection
Health and wellness monitoring
In stock
Compare
Samsung Galaxy Watch 5 44mm Sapphire
Full of insights and motivation to fuel your fitness glow up
SLEEP TRACKING
Counts your sheep for you:
Know your sleep with our new and improved sleep tracking technology. Plan your bedtime, detect snoring, understand and track your sleep stages (awake, light, deep, REM) via 8 animal sleep symbols representing your sleep type. Better nights lead to better days.
BIOACTIVE SENSOR
Watch your heart
The powerful 3-in-1 Samsung BioActive sensor controls three health sensors effectively. Bioelectrical Impedance Analysis sensor, Electrical Heart sensor (ECG), and Optical Heart Rate sensor.
Monitor everything from body fat percentage (BIA) to skeletal muscle weight. All the personal feedback you need to track your progress to a healthier you.
FITNESS TRACKING
Every step counts
Working out? Your watch counting your steps, calories, and even your routines. It even supports over 90 exercises that you can track from your watch.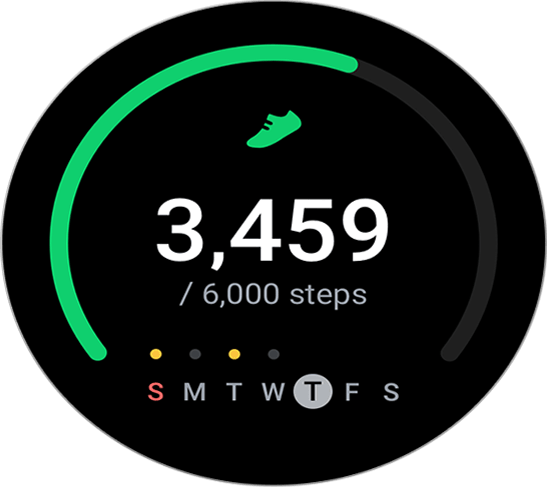 PERFORMANCE
Time to do it all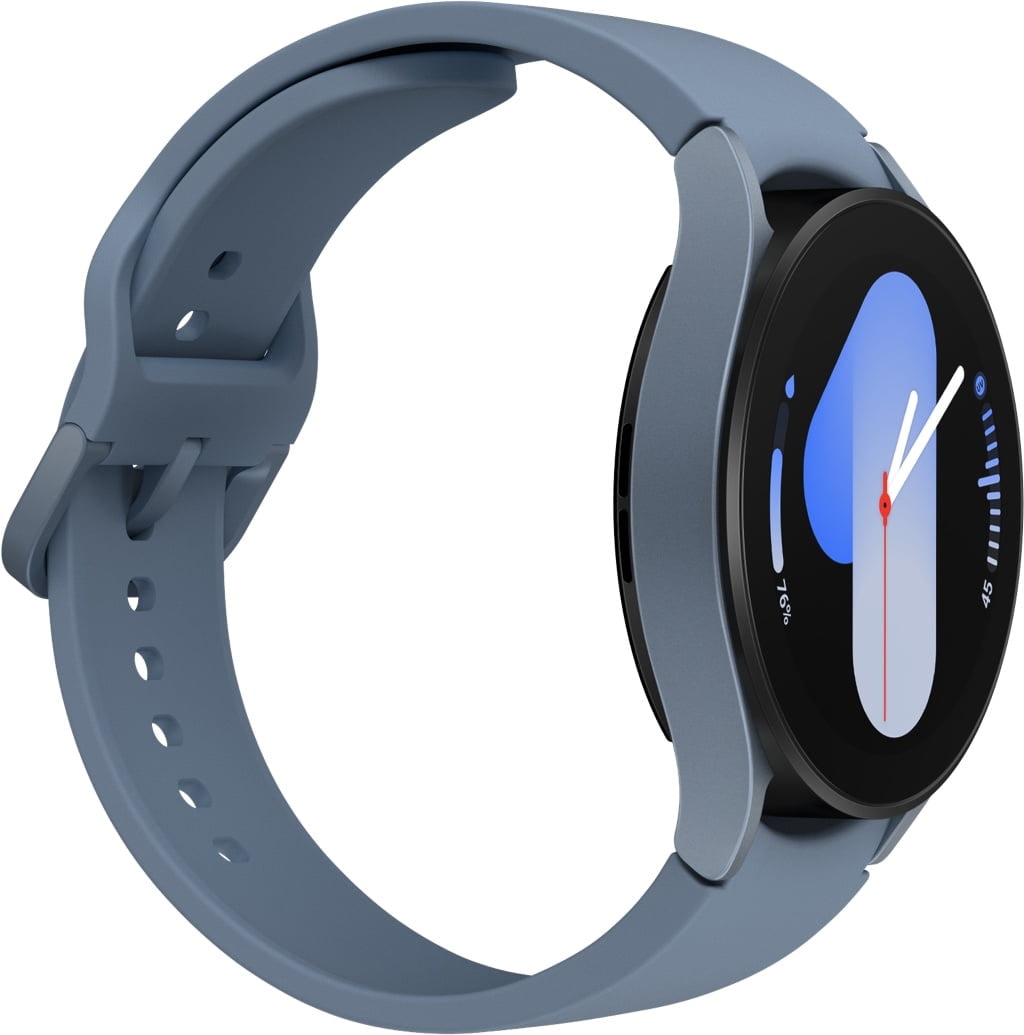 BATTERY
Back on your wrist in no time
Up to 45% charged in30min
It takes about 30 minutes to go from 0% up to 45% charge. Yes, you read that right. With a bigger battery than its predecessors and fast charging, you're ready to go in no time.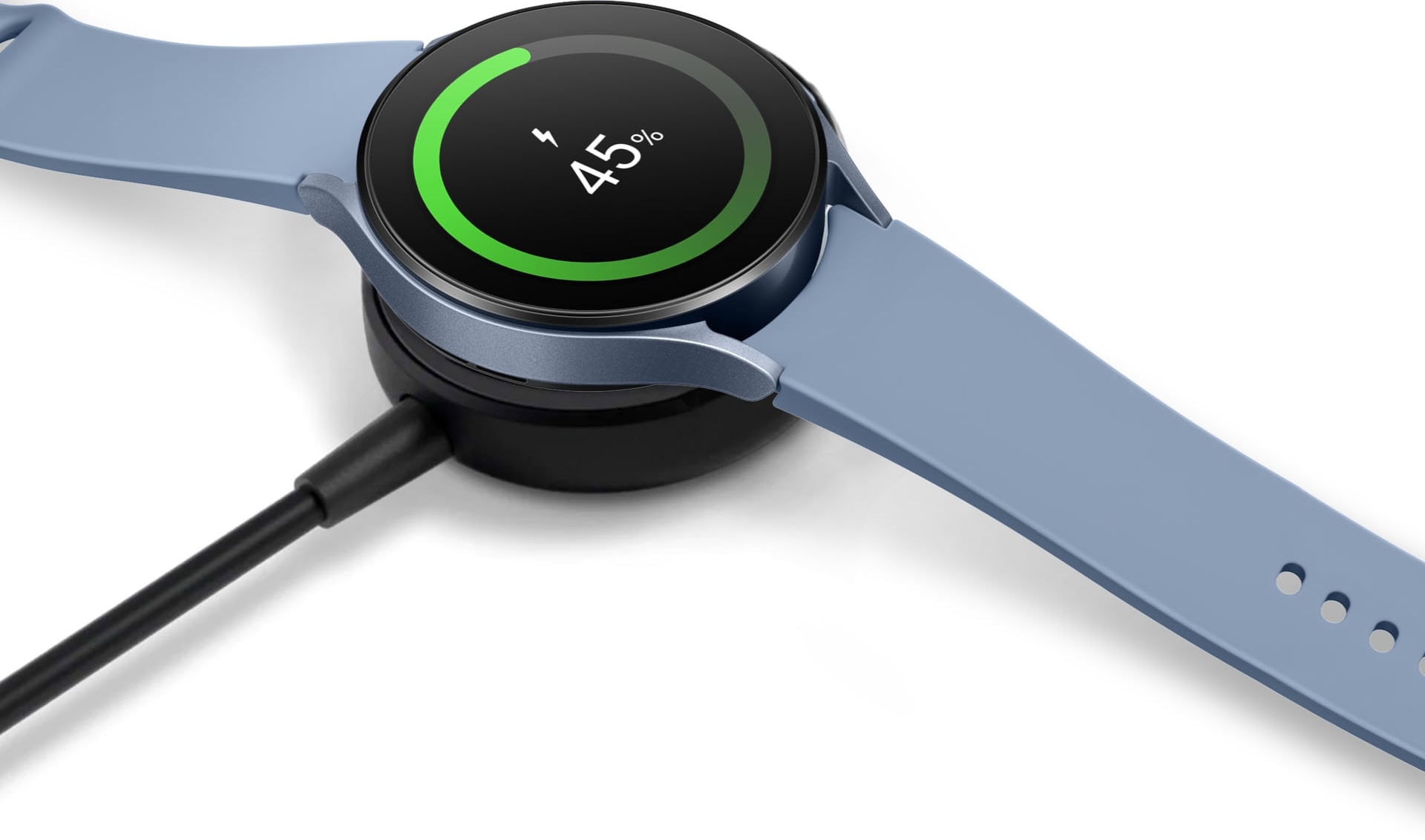 Meet the Sapphire crystal display
Introducing our durable Galaxy Watch. Water-resistant , with a harder front display made with premium Sapphire Crystal that's 1.6 times stronger against scratches.Just about anything your day dishes out.
Water Protection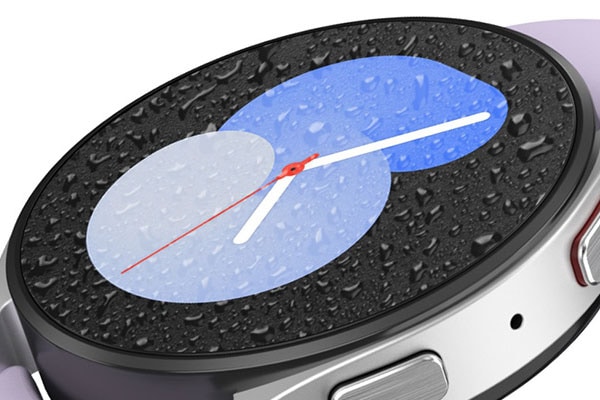 Face the day your way
Analog to digital, vintage to modern, select a watch face to help you face the day. Pick from the classic set or from the various watch faces.
Band together
Choose a band that fits with all your fits. Or get a bunch to mix and match with whatever outfit you're wearing. Versatility is everything.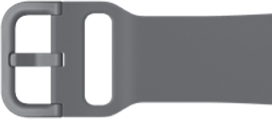 Specification:
Display:
Sapphire crystal
Material:
Armor Aluminium
Route workout / Track back